Local Beverage Manufacturer
We are the Fresh Company and we are proud to be innovators of the highest standard, using cutting-edge technologies to lead the industry forward. Through meticulous and reliable work, our company has become known as a top Beverage Albanian Manufacturer since 1992. Have a look at our top sellers and let us know if you have any questions about our process.
| Vitamin/Mineral | Main Function |
| --- | --- |
| Vitamin A | Vision, immunity, growth |
| Vitamin B | Energy, brain function, skin and eye health, hormone production, immunity |
| Vitamin C | Immunity, skin health, collagen production |
| Vitamin E | Antioxidant, skin health |
| Iron | Oxygen transport, red blood cell production |
| Calcium | Bone and teeth health, muscle contraction, blood clotting |
Trusted by numerous Health-conscious consumers.

See The Benefits of laVita


Looking for a tasty way to give
your body the nourishment it needs? Look no further than laVita juices!
With five delicious flavors to choose from, including peach, cherry, multivitamin, orange, and pear, you can satisfy your cravings while also supporting your health. Packed with essential vitamins and minerals, La Vita juices are a convenient and delicious way to stay on top of your health game.
Try them all and see the difference for yourself!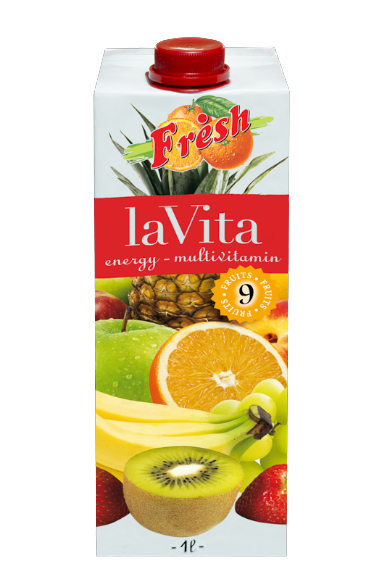 Taste of nature, endless pleasure!
We are honored to collaborate with a select group of organizations and top brands, who share our passion for creating a more vibrant community. 
A big thanks to our community partners for doing what they do. Our achievements would not be possible without their trust in our competencies and leadership and we are committed to continuing to work alongside them towards our shared goals. 
Together, we are proud to make a positive impact on the world around us.
"Our mission is to produce and offer the best-tasting, high-quality carbonated soft drinks (CSD) and fruit juices & nectars (JNSD) to our local community. As a responsible member of the community, we are committed to ensuring that our products are safe, refreshing, and enjoyable for all consumers. We strive to continuously improve our production methods to meet the evolving needs and expectations of our consumers."
"Our vision is to be a leading producer of premium and sustainable carbonated soft drinks (CSD) and fruit juices & nectars (JNSD) that reflect our commitment to quality, innovation, and community. We aim to exceed the expectations of our customers by delivering products that are not only delicious but also healthy and environmentally responsible.
Our goal is to be a positive force in society by contributing to the well-being of our employees, customers, and communities."